About
Dedicated to delivering a first-class Property Management service.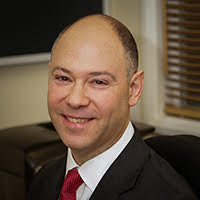 We are a small family run business, established in 1988, focusing on the provision of a top quality, professional property lettings and management service.
We particularly take pride in our knowledge and implementation of the ever-changing rules and legislation covering the lettings sector. Mark Francis, the director and founder, maintains 'hands-on' involvement in the day-to-day running of the business and landlords can be confident that he will personally guide them through the lettings process. Our landlord client base remain loyal – some having been retained from the company's inception.
We offer a premium management service, whereby we take on a selective number of properties rather than as many as possible and processing them as if along a factory line. Absolute personal care and attention is what we offer.
Our network of excellent industry suppliers – maintenance contractors, insurance providers, photographers, inventory clerks, legal advisers, and others – have been very carefully selected for their quality of product and service, most having been with us for many years.
All of the contractors we work with share our work ethics and provide good quality workmanship, with courteous service, at reasonable market rates. We do not charge them any form of commission for providing work, nor do we add anything to their invoice before passing it on to you. Further, we keep a copy of their current public liability insurance on file, just in case anything should go wrong!
As a company we are also affiliated with various organisations (logos at foot of page) and hold Professional Indemnity (PI) insurance cover of £250,000. Our PI provider is: W. R. Berkley UK Limited. Registered Office: 14th Floor, 52 Lime Street, London EC3M 7AF. Registered in England & Wales 09546454. Geographical Limits: Worldwide excluding USA/Canada.
We are a member of The Property Redress Scheme (membership number PRS020273) and part of ARLA Propertmark's Client Money Protection Scheme (click here to see our Client Money Protection Certificate). Our Client Money Handling Procedures are covered by ARLA Propertymark's Conduct and Membership rules, which can be viewed here.
Express Property Services (UK) Ltd. Registered Office: c/o Tesciuba Limited, 72 Cavendish Road, Salford, M7 4WA. Registered in England and Wales. Company No. 5233160, VAT Number 849 1176 06