Tenants' Guide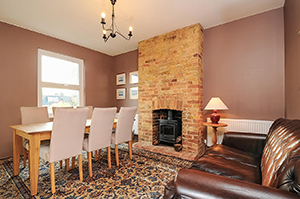 At Express Property Services we don't overload you with information. Instead, we tailor what we tell you to meet your own individual needs and share all of the latest property regulations that affect you. That's why we take the time to get to know you and the property you're looking for.
Before entrusting your property search with any of London's letting agents here are some things to consider:
Choose your landlord or agent carefully.

They are as important as the property you're searching for. Do your research and don't ignore any of your doubts or misgivings.

Read all documentation you're given.

It's worth knowing what you're signing up to and if you do have any questions just ask. Before viewing any property you should already have been given full terms and conditions, including details of all fees and an Energy Performance Certificate.

Pay attention to the financials.

Consider what you will have to pay upfront and what fees you could be required to pay during the tenancy. Legally, all fees should be shown and are subject to The Tenant fees Act 2019.

Keep it in writing.

Where possible keep the important communications in writing; even follow up a telephone call with an email confirming what was said. It could save misunderstandings and even arguments later on.

Get the right certificates.

Once you have decided on a property to rent, ensure you are given copies of the Gas Safety Certificate (if gas is supplied); an Electrical Safety Certificate; a Legionella Assessment and proof that any working chimneys have been swept.
For more information read our FAQs for tenants.