28 years of Letting Agency Experience, and Counting...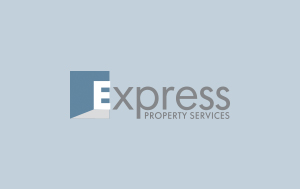 When I took my first steps as a letting agent Margaret Thatcher ruled the roost, Liverpool were the dominant football team in England and a youthful Kylie Minogue was singing about 'being so lucky'.
The year was 1988 and from those early days up until now time has flown.
This month sees me enter my 29th year in the lettings and property management business.
There have been huge changes over the years to the industry. Some good, some bad, many easily forgotten.
The biggest change has been one that has impacted on every part of all of our lives. Technology and the rise of the internet.
I first embraced the computer age in 1991 and remember spending £15000 on an automated system designed to replace our hundreds of pieces of paper, folders galore and hand written notes. It was money well spent as it turned out.
Soon after the turn of the century property portals and the internet really kicked in. Now everything we do is cloud based and in terms of the impact on the service we can quickly provide it's been brilliant. Very little downtime, queries answered quickly and the reduction in paper documents has been around 90 per cent in our case.
So the really big change has been really good for landlords and tenants.
However, not all the changes have been of benefit. There are many examples of various Governments rushing through legislation without considering what it meant to landlords and tenants.
One recent example of this kind of approach happened in October 2015. Government legislation made it mandatory for at least one smoke alarm to be installed on every habitable storey of rented property. BUT, it is only mandatory for a carbon monoxide alarm to be installed if there is a solid fuel appliance present.
I think that carbon monoxide alarms should be mandatory in all properties to protect not only from the possibility of carbon monoxide poisoning from a gas burning appliance, but also from the possibility of carbon monoxide permeating through the brick walls of a neighbour's property. There are incidents of this happening.
That's why I insist that ALL of the properties we manage have smoke and carbon monoxide alarms.
If this legislation had been better thought through during the drafting process more people could have been protected.
On the other side of the regulatory coin the Tenancy Deposit Scheme which protects landlords and tenants as well as helping agents has been a good addition to life in the world of lettings.
The TDS offer a valuable service when a dispute over deposits reaches a stalemate.
There's so much more I could talk about but that's for another blog I think.
So as you can see there have been plenty of changes over the years. But one thing never goes out of fashion and that's good 'old fashioned' personal service.
Looking after clients and tenants in a manner you would like to be on the receiving end of never goes out of fashion.
Thanks for reading
Mark