A Stamp of Approval – Reaction to the Autumn Statement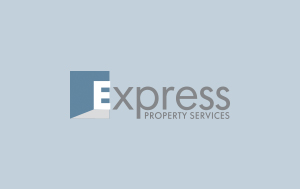 It's just over a week since the Chancellor, George Osborne, surprised many in the property industry by increasing Stamp Duty on Buy to Lets (BTL) and second homes from April 2016.

My initial reaction was shock followed by a weekend of thinking this was a terrible move for the industry.

Adding 3% in stamp duty on top of the existing rates seemed like a nail in the BTL coffin and another assault on the lettings industry.
However, having had some time to mull it over and gauge sentiment within the industry I think it could actually end up being a good thing.
The big picture is that we need to correct the London property market's inflated values. If this helps do that then it has to be a good move.
I was also glad to see that better initiatives are being introduced to encourage first time buyers. As a father of four, I'm concerned about how our younger generations will get that vital first step onto the ever more inaccessible property ladder.
For current landlords the stamp duty hikes will not change much. New rules on mortgage relief and relentless regulations may cause more of a headache for them. If that sounds like you I'm happy to help with experienced and honest advice.
For those viewing a BTL as a long term investment I don't think the Stamp Duty rises will prove a deal breaker.
Also Stamp Duty forms part of the cost of buying a property and can be offset against the Capital Gains Tax if and when it is sold.
An area like Chiswick is traditionally a very safe bet when it comes to purchasing property. I began working here in 1994 and we moved here in 1996 and we love the place.
There's still a sense of community, plenty of open spaces, good schools and it's one of the safest areas in West London. It's an area very much in demand.
If your property investment strategy is to keep a place for let's say ten years you would traditionally see it rise in value considerably.
This will make the recent Stamp Duty increases a less bitter pill to swallow.
If you have any lettings related question please don't hesitate to contact me on 020 8994 5000 or via email on mfrancis@express-property.co.uk
Thanks for reading,
Mark