A Supreme Result for Landlords?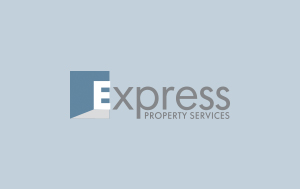 Landlords across the country will be welcoming a recent decision by the Supreme Court which until now has had huge repercussions for the lettings industry.
Judges overturned a previous ruling by the Court of Appeal which found in favour of a tenant who tripped on a path outside the block of apartments where he lived and hurt his knee.
The tenant had put forward a case claiming the landlord was responsible as the path was the only access to the property (which was on the second floor).
The landlord did not own or manage the block and had said he was unaware that the path might have been uneven.
The tenant claimed damages under Section 111 of the Landlord and Tenant Act 1985 and, at the Court of Appeal, previously won his case.
The Property Industry Eye website reported: "The Court of Appeal ruled that even if a landlord was not the owner of a block of flats, the landlord could nevertheless be held liable for defects in the external common parts such as pathways.
"The case reversed the view that repairing obligations only apply to what the landlord actually rents out to the tenant, and also that the landlord cannot be held liable if they have not been notified of the need for a repair."
But, the Supreme Court has now overturned the Court of Appeal, by ruling that repairing obligations only extend to the structure and exterior of the building itself. This is a very important decision for landlords.
The Property Industry Eye added: "The Supreme Court also ruled that where the landlord of a leasehold property within a block has repairing obligations in relation to common parts within the building, the obligation is only triggered once the landlord has had notice of any disrepair."
I think this is a victory for common sense. If a landlord is made aware of a repair issue and it falls under their responsibility then of course they should act and get the problem resolved quickly.
The original ruling left landlords wide open to all sorts of claims and struck me as being unfair.
Along with my clients I welcome this decision but urge landlords to take all their responsibilities seriously as in the long term it's less hassle and often less expensive.
The legal side of the business is a potential minefield but is an area where my 28 years of experience in the industry adds a lot of value to my clients.
Thanks for reading.
Mark