Big national chain V small local independent – the TWO Main Differences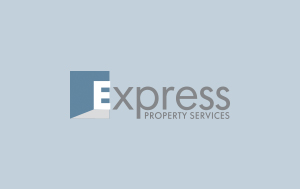 I was having dinner with a friend last week when he asked me what the difference in terms of service is between a 'big' national chain and a small, local independent letting agent.

I'm by no means criticising my colleagues in the industry who work for national, multi-brand corporations but I believe there are two main points of difference in favour of bespoke agencies like mine.
Firstly in the lettings industry 'big' doesn't always mean beautiful. A client can end up dealing with several different people from the moment of instruction.
A 'negotiator' tries to find tenants for the property. Then if this is successful the file is often passed onto the property management department. Accounts are often dealt with centrally meaning another new person to deal with during the process.
This means several different people are involved which in itself can lead to problems.
What if someone leaves? Responsibility is being continually passed along the line.
At Express Property Services your main point of contact will be me. There's no buck passing and I'm approaching my 29th year in the lettings industry so I think it's fair to say I'm in it for the long haul.
For me every property is personal and not just another file.
As a small independent owner I can offer landlords and indeed tenants a far more personal and focussed service. I get to know and build relationships with the landlord, the tenant and the property.
A key part of this bespoke service leads me onto the second difference.
A lot of the big agency staff are under enormous pressure to hit monthly targets.
This encourages an attitude which means they aim to get properties let quickly and may overlook things I don't.
I have a strict vetting process when it comes to matching a tenant with a property. I won't cut any corners as I know that nothing in this industry is more time consuming and costly than a bad tenant.
It's just one of several ways we protect landlords.
So to summarise the differences between a big national chain and a small, local independent like Express Property Services are:
Personal Service – The buck stops with me meaning landlords, properties and tenants are better looked after.
Finding the right tenant rather than simply 'filling' the property – I'm not under intense pressure from any head office to hit monthly targets. The vetting process we employ means long term success for landlords.
I'm proud of the services we offer and think the number of reviews we have on this website from delighted landlords and tenants is testimony to our commitment to quality care.
If you have any lettings related question please don't hesitate to contact me on 020 8994 5000 or via email on mfrancis@express-property.co.uk
Thanks for reading,
Mark