Could your 'best tenant' become your worst nightmare?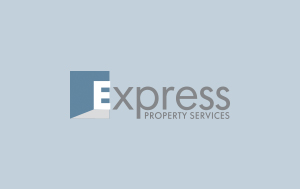 Like any walk of life the business of being a letting agent in West London has its fair share of misconceptions and even a few myths.

The most prominent of these myths is one I hear rolled out by agents on a regular basis.

It's along the lines of 'The best agency is the one which can get you the highest rent.'
Or;
'The best tenant is the one who is willing to pay the most rent.'
Sounds pretty straightforward doesn't it?
Well the facts behind these bold statements need looking at and in my opinion fall firmly into the myths category. Here's why:
Finding the best tenant rather than the one who is willing to pay the highest monthly rent is far more important. A bad tenant can cause you no end of headaches with neighbours, damages, late payments and unnecessary call outs. It can cost you thousands of pounds over the course of a tenancy if things go wrong. There's no getting away from it: a bad tenant can be a nightmare.
Purely aiming for the highest monthly rent is a very short term view. In my 28 years of being a letting agent (in and around Chiswick) I've seen that people willing to pay 'over the odds' generally do not rent a property for the long term.
When a property for rent is correctly and competitively priced it often leads to longer, more stable rents with tenants who appreciate they are getting value for money. There's a real different mindset when people know they are getting a fair deal for a good property. That's why our rental average is between two to four years per property.
Agents who claim to get the highest rents often have a raft of fees to accompany their commissions. These soon add up. I've even heard of letting agents who charge between £40-60 just to arrange a Gas Safety Check visit; basically they are charging for something which should be a part of the service anyway.
How long a void period will you have to endure to get that 'high rent'? As all residential landlords will tell you voids are the bane of their lives. When a property is empty for a few months and the mortgage / Council Tax need paying these voids can cost thousands of pounds.
Sometimes it's a £100 a month difference in the asking price which can reduce interest in a property meaning it sits vacant for weeks or even months. A landlord who has had a void for a few months can often make a decision to let to a tenant based on desperation rather than one that is made after taking diligent steps. This leads me on to my final point.
When rental properties have been over priced and a void period endured, landlords can sometimes view any offer as a good offer. This goes back to the first point I made. If this situation arises the letting agency involved may rush the references, instinct may be overlooked and a 'let's just get someone in' approach employed.
Gut instinct is something which is often dismissed by agents who are more focussed on getting the highest rent than the best, long term tenant for the landlord. I'd say nine times out of ten my instincts have been proven correct. This is borne out of nearly three decades working with tenants and landlords.
So in summary the best agent isn't the one who gets you the highest rent for your property. Neither is the best tenant the one who will pay the most.
The best lettings agency is the one which finds you a longer term tenant who has been properly vetted, appreciates they are getting value for money and respects the property they live in and the contract you have both entered.
Thanks for reading.

Mark