How a good letting agent protects their landlords from new regulation pains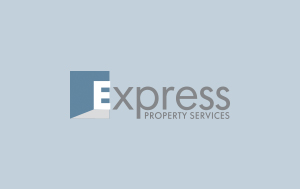 I read an article recently which claimed many landlords were unaware of several current and incoming regulations which could affect their property portfolio. In some cases non compliance could leave the landlords at risk of hefty fines....
In the article it claimed a survey of 4,000 landlords had highlighted a real lack of knowledge from them about soon to be introduced regulations.
These regulation changes included the Energy Performance Certificate criteria and also the Government's existing Right to Rent scheme.
According to the survey only 52% of respondents knew it would be against the law to rent properties with an EPC rating of F or G from April 2018.
More worryingly 17% of those surveyed weren't even aware of the changes. However, another 31% mistakenly thought the rules came in to force this June or December.
A fifth of those who were surveyed were unaware about rules on accessing a tenanted property.
While a whopping 70% didn't know about the penalties – unlimited fines and imprisonment – for failing to comply with Right to Rent regulations.
A third of those surveyed were unsure of when a gas safety certificate should be issued.
The survey went on to say 90% didn't know whether a tenancy agreement needed to be reissued if there was a new tenant.
The survey and subsequent article highlighted more gaps in landlords' understanding and knowledge of the industry.
Which leads me to my main point – when a landlord instructs a knowledgeable and experienced letting agent a lot of the things mentioned above will be explained to them clearly and expertly.
I've been in this industry since 1988. Over those years the industry has become almost unrecognizable due to the changes in laws and regulations.
It's my job to keep up to speed with all those changes. And ensure my landlords are well informed way before the changes become potentially very expensive issues.
I regularly attend conferences and workshops organized by ARLA Propertymark to keep my knowledge updated.
This is an investment of time and money which ultimately pays dividends for my clients and safeguards them against falling foul of new changes to laws and regulations.
If you are a landlord who is concerned about the changes to regulations please feel free to get in contact – I'd be delighted to help.
Thanks for reading,
Mark

You can get in touch with me on 020 8994 5000 or by emailing me at: mfrancis@express-property.co.uk
*The survey was carried out by urban.co.uk and the article featured on the Property Industry Eye website.