How to Avoid a Property Crisis at Christmas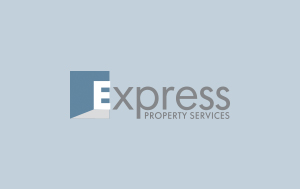 It's the call every landlord dreads.

It's Christmas afternoon, you're taking your seat at the family dining table. A fabulous feast awaits you when your phone rings.

Your heart sinks when you see the number, it's one of your tenants, you know immediately something is wrong. Otherwise why would they call on December 25th?
Whatever the tenant's issue is it is something you could very much do without, especially on Christmas Day or over the holiday period.
So how do you avoid your Christmas being disturbed by unexpected property problems?
Well it's really very simple. Firstly choose a letting agent who manages your property wisely.
I've been in the lettings business for 28 years, and have responded to calls on Christmas Day. It's rare but it's like any type of insurance, you only realise its value when you need to use it.
Having a company like mine look after your property and its tenants is in a lot of ways like an insurance policy.
In this case we are protecting you against being disturbed during extended holiday periods. How?
For starters all of our 'managed' tenants are made aware of the telephone numbers of our approved contractors. Rather than them calling the landlord they'll call the contractor directly.
We only work with six companies and that's because we have a good, long standing relationship with them, know the standard of their work is very high and above everything else we know they are honest.
No false fees, no unnecessary visits if a problem can be rectified over the telephone and a 'no problem' 24/7, 365 days of the year attitude.
By having tried and tested systems in place I insulate our landlords from stress while ensuring tenants are well looked after.
One of the tips I share with every new landlord is to get their property covered by British Gas Home Care. In my opinion it's one of the best maintenance contracts you can invest in, especially as problems with boilers and central heating systems can be quite common.
I close the office over the Christmas period but I'm still available via email which I check regularly and am also alerted of any emergency calls so I can respond quickly.
In my experience hardly anyone looks to rent a property this time of year.
While it's an opportunity to take a break, I'm still available to handle enquiries, emergencies and other issues as it's generally a quiet period in the office.
Thanks for reading and have a merry and peaceful Christmas.
Mark

PS: We close on Friday 18 December and reopen on Tuesday 5th January – but as I've said in this blog I remain contactable throughout.