Is the Autumn Statement Bad News for Tenants, Landlords AND Letting Agents?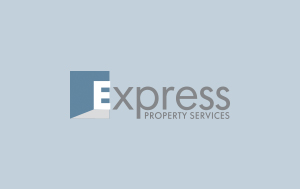 So the Chancellor Philip Hammond has declared a ban on letting agents charging fees to tenants...

These fees include referencing checks, administration work and changes to contracts among other things.
Across the country there is no regulation or law which set a cap on what letting agents could charge.
Without doubt some unscrupulous agents have been charging way over the odds – displaying greed and contempt for tenants in equal measure. And they've been getting away with it for years!
But a lot of decent, professional letting agents have been charging fairly for work that is carried out and often carries a cost as is the case with gaining references, credit checks and drawing up changes to contracts.
So for a total ban on fees for me, feels like a broad stroke approach which punishes more good and honest agents than it does bad.
However I'm not wringing my hands and thinking woe is me because my fear is the ban will hit tenants and landlords harder than my industry. And that worries me.
Firstly the Government made the decision without consulting industry bodies such as ARLA which I'm a member of.
The general consensus among agents who wanted to see a positive change when it comes to fees was to set national limits on what could be charged. Capping charges makes sense.
But why do I think the ban could hurt tenants? Well I can see that more private, unregulated landlords will come to the fore because they can offer what at first sight looks like 'cheaper' accommodation. But we've seen in the sixties and seventies that this can lead to serious problems in terms of housing standards and tenant security.
Also there is talk among the industry that the ban on fees will simply lead to an increase in rent which is the opposite too what the Government is trying to achieve. The thinking is that the costs involved in setting up a tenancy will now be factored into the monthly rent as letting agents pass the costs onto landlords.
And I fear that landlords, many of whom simply want to provide good homes and be fairly recompensed for it, will feel that they have to cut corners.
References and credit checks are there for good reeason – as are tenancy agreements. If no one is willing to meet these costs does that mean a lot of landlords, agencies and tenants will simply skirt round them to save money?
Most concerning for me was when Mr Hammond said during the statement: "The move could spur competition as landlords, unlike tenants, can shop around for the cheapest agent." I've spoken many times about the cheapest option often working out the most expensive and stressful.
In a fee race to the bottom something has to give – usually it's the level of service and legal protections that both tenants and landlords receive.
Many agencies with higher overheads will cut back on marketing, staff training and quality control which have obvious impacts on all involved in renting property.
The ban will come into force next year and the next few months promise to be an interesting and challenging time for landlords, tenants and letting agents.
Watch this space.
Mark