Letting agents, it's about help not hype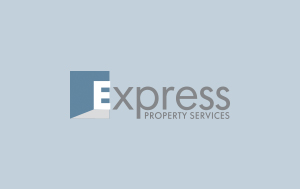 I take great pride in being as helpful as possible within my role as a letting agent.

Experienced professional advice is nearly always worth listening to and I'd like to think that my 28 years in the lettings industry stands my views in good stead.

Recently I saw a post on a local neighbourhood forum from someone requesting advice about a flat they had been bequeathed that they wanted to rent.
The gist of the posting was whether they should rent as a whole property or as single rooms. As a classic example of an accidental landlord they also had concerns over legalities, getting good tenants, managing it themselves and what the potential pitfalls were.
Amid the responses were some helpful replies but also some based on myth and not a little hearsay.
An area the forum was particularly concerned about was letting agents' renewal fees.
I know this is a divisive topic but I felt compelled to chip into the annual fee debate and try to help shed some light on what is often a misunderstood area of lettings . Below is my reply:
"This is more to do with 'tenant find only' services, than 'management' services. The argument is that with 'tenant find only', the agent does virtually nothing after the tenant moves in.
"Obviously, with 'management' services the agent does plenty. It is not against the law for the agent to seek to charge further commission after the initial fixed term tenancy, but it must be clearly described in the agent's terms of business so that an informed decision can be made.
"And of course, there's no harm in trying to negotiate the fees if they seem too high. (But do keep in mind the whole principle of commission based fee structures.)
"For each property the agent successfully lets, there may well be one or two, or more, properties that they have worked just as hard on trying to let, but been unsuccessful. For these, they are paid nothing.
"The lettings industry is very complex nowadays and heavily regulated.
"I would recommend that you get professional assistance with this. As others have mentioned, a letting agent who is a member of Arla (the Association of Residential Letting Agents) is a very good start, but do choose carefully.
"A good letting agent will be much more likely to find you a good quality and suitable tenant for your property and this can potentially save you a lot of headaches and money later on.
"In terms of renting out single rooms, this will take you into HMO (Houses in Multiple Occupation) territory and is not something to be done lightly. This very good website can guide you further: http://www.londonpropertylicensing.co.uk/
"Some other things to consider are the government's new Right to Right checks that you will be legally responsible for: https://www.gov.uk/check-tenant-right-to-rent-documents/who-to-check and also take a look at the information here, which is a guide to tenants (that legally must be provided to tenants before you rent to them), but at the same time points you towards other things you must ensure are complied with: https://www.gov.uk/government/publications/how-to-rent
"I think at this stage the important thing is to decide whether or not you want to do this yourself, or engage an agent. If you are going to do it yourself then there is much to learn and comply with. The above is only a taster! For doing it yourself, you may find the following websites useful: http://www.propertytribes.com/ and: http://www.rla.org.uk/ and: http://www.landlordzone.co.uk/
"If you're happy to engage a professional letting agent, then the only really important thing you need to do is find a good agent. Do plenty of research and only proceed with an agent you feel 100% confident with. Like a bad tenant, a bad agent can be a nightmare. (Note that by law, letting agents MUST display all of their fees on their website, and also prominently in their place of business.)
"Hope this helps and happy to answer any further questions. (I am and have been an Arla regulated letting agent since 1988.)"
I wasn't angling to get new business but I did want to help the person and give them some accurate and neighbourly, professional advice.
Thanks for reading.
Mark