Landlords' Questions Answered – Smoking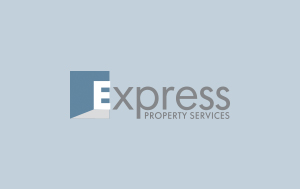 Last week I was called by a new landlord asking for advice.

She was one of what's been commonly described in the media as an 'accidental landlord.'

Having bought a flat ten years ago, met a gentleman, got married and recently bought a home together she still has her flat.
Being a first time landlord she had a lot of questions which I was happy to answer without any obligation on her behalf.
Her main question was one that I hear often from people who are new to the rental property industry.
She wanted to know how she could protect her property against damage from smokers as a friend of hers had issues with a tenant around this subject.
Firstly there is nothing illegal about stating you want non smokers.
On the tenancy forms we use there's a number of boxes which include questions including : will any of the tenants smoke?
When a prospective tenant ticks no this forms part of the rental contract. If they subsequently are smokers who then smoke inside the property they are in breach of the contract and action can be taken if necessary.
I've also seen some tenancy agreements that forbid smoking by the entrances of or within a certain number of metres from the building where the property is being rented.
During my 28 years of being a letting agent I must say most people answer the yes / no questions honestly.
The smoking issue has been in decline as cultural attitudes change towards the nicotine habit. Less people are smoking nowadays and those that do tend to smoke outside properties in my experience.
However, it's something we look at during our property checks. Discolouration of the walls and curtains and the tobacco smell is obviously a big clue that someone's smoking in the property. But, as mentioned, it is now a rare occurrence.
If it does happen the tenant will be in line to pay for all remedial works. Typically, this will involve extensive (and expensive) professional cleaning to just about every surface in the property.
Depending on the level of nicotine staining, the tenant may also be liable for the cost of some redecoration work. And of course, most landlords will be unlikely to renew the tenancy when the fixed term ends.
Thanks for reading and if you have any questions about anything to do with letting property please do not hesitate to contact me.
Mark
PS: If you found this useful why not sign up for our regular newsletter filled with lots of tips and advice about letting property across West London and beyond.