Looking back on 28 years as a letting agent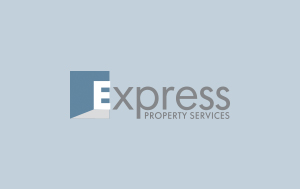 In this blog I look back at my 28 years in the lettings industry and how a short stint as a window cleaner helped me gain valuable knowledge which to this day still benefits my landlord clients.
I deal with many so called Accidental Landlords which is appropriate as I guess I became a lettings agent by accident rather than design.
It all started when I left school at the age of 18. My dad was working in the building trade at the time and, since the age of 15 I had been helping him off and on with different aspects of his work.
As well as learning a lot about the building trade, I also learned the value of hard graft and honesty.
After leaving school I set up in business on my own as a window cleaner!
One of the unexpected spin offs from that venture was that I kept getting asked to do various property related 'odd jobs' for customers (mainly where a ladder was needed) and eventually I gave up the windows and became a full-time painter and decorator for a couple of years.
This brought me into touch with a local letting agency based in Ealing (and in those days there were probably no more than three lettings agencies in the entire borough).
They contacted me requiring some work done at some of the properties they were managing. Again, one thing led to another, and within six months the owner of that agency was asking me to go into business with him by way of setting up a painting and decorating company.
He said he would take care of the admin and marketing, and that we would employ staff and I would take care of getting the jobs done. Sounded a great idea. It wasn't.
I spent several months earning not much money and working long hours trying to get the venture off the ground, and I learned two very important lessons:
1. The man had no ethics, insisting that we employ the cheapest workforce available whilst charging the highest prices possible. (Lesson - be careful who you work with.)
2. How to run a letting agency. (By now I had spent a lot of time in his office, much of it hanging around waiting for him, and it was simply a case of "watching and learning.")
Tired of cutting corners and not being happy with the set up I struck out on my own in March of 1988 and opened my lettings agency.
I started out in a small, cheap serviced office excellently located in Ealing Broadway.
I stayed there until 1994, when I decided the time had come to move to proper shop front premises. I eventually moved to Chiswick and at this time had three full-time staff members.
There were dozens of letting agencies in all of the local boroughs by this time.
The business had developed very well due to a focus on personal service, telling the truth and working hard. Those building lessons were paying dividends.
Interestingly around 1995 when I decided not to replace some staff who left, the scaled down business became more profitable, personable and successful.
The rise of technology and the internet meant we could do more with less people without compromising on service. I've always focussed on quality clients rather than having a massive lettings book.
This way I can provide the level of care which my clients are delighted with and a service I can be proud of.
I now have my wife who supports me with the back-office functions, and a whole network of excellent industry providers, meaning the service my landlords and tenants receive is better than ever.
That early experience as a tradesman working in the building industry gives me a valuable insight into the property maintenance side of the lettings business.
This knowledge works to the benefit of my clients especially when dealing with trades people and getting accurate, honest quotes from them; as well as overseeing their work.
On a personal note I've lived with my family in Chiswick since 1996 and we're all very happy here. I find that wherever you are in Chiswick, there's a sense of community, and of "happy".
From a professional perspective it helps having local knowledge, especially when assisting landlords or tenants who are new to the area.
One of the big attractions for me in concentrating on working locally is that it means I can often walk to viewings or meetings. No traffic or parking problems…
Looking to the future I've invested in a complete re-brand and new website, refreshed marketing and, for the first time, local advertising. Further down the line I'm getting a new shop front as well as office interior.
I'm really looking forward to marking 30 years in the business in 2018.
Thanks for reading,
Mark