Property Still Proving a Popular Investment – Especially in West London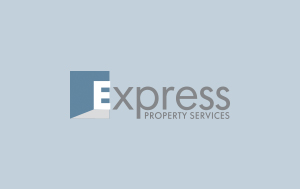 There's not much left during 2016 that can leave us stunned. First Leicester City a 5000-1 no hoper stormed to Premier League glory. Then the Brexit vote defied the pollsters and caused political turmoil and sparked a round of resignations.
And to perhaps tower above all of that Donald Trump won the American election seemingly against all odds.
It's been a year of upheaval, change and uncertainty and yet according to a major survey landlords are giving a vote of confidence to the buy to let market.
A report from Letting Agent Today stated that the Bank of Ireland buy to let market index revealed that 46 per cent of landlords with two or more properties expected to buy additional properties during the next two years.
And 52 per cent of owner occupiers say they would like to become landlords at some point in their lives.
Some 54 per cent of those questioned by the bank say that Brexit will make no difference to their investment intentions, nor to the likely strength of the buy to let investment market. Indeed, some 19 per cent said Brexit might help the rental market indirectly, by making the sales market more volatile and stagnant.
It would be a little foolish to predict anything given the totally unpredictable year we've had so far.
But the signs are there that property is and will be in the future a safe and sound investment. It has traditionally and I can't see that changing.
Properties in west London also have the added factor of being in desirable areas. Chiswick is a place people want to live due to the sense of community, cafe culture and good transport links into central London and Heathrow.
Neither Brexit nor Trump has affected this. The shortage of housing stock in the capital means rental markets look set to remain very strong for years to come.
I've seen a lot in my 30 years as a letting agent and while 2016 has already been a year like no other I still feel property investment is a safe bet.
I'm happy to answer any questions existing landlords or prospective property investors might have.
Thanks for reading,
Mark