Renting out property – It's a business not a love affair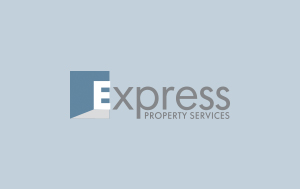 Valentine's Day is fast approaching and our minds (well some of us) turning to thoughts of love, relationships and romance.

During my 28 years as a letting agent and property manager I've seen many times when people who have decided to rent out a property can't 'let go of it' emotionally.
My advice to all landlords, especially new ones, is to totally detach their emotions from the property.
Here are ten of my top tips to run your rental property business well:
1)If you're interested in the buy to let business for the sake of investment and financial gain, then it's important to "keep it strictly business". Don't take a viewer not wanting to move in personally or get annoyed when a tenant decides to move out.
2)When making your purchase discard the things that might be attractive to you if you were going to live in the property. What matters is selecting a property that will be attractive to the masses.
3)I know you've heard it before but location, location, location. Tenants, especially busy professionals, love a good location. It needs to be convenient to transportation (the nearer to a tube station the better) as well as shops and increasingly cafes and coffee shops. And if it's convenient to schools, green spaces, restaurants, cinemas and theatres then even better.
4)When you rent out your property ensure that it's fitted out to a good standard. Good quality fittings will not only attract good quality tenants, they will also attract better rental values. And as the years go by you will find yourself spending less on repairs and upgrades. Be warned though I've seen many a landlord pay dearly for cheap fittings/materials and/or cheap labour.
5)No one loves a cheap skate. It's fair to say that you will very likely be financially better off in the long term by spending more at the outset. It doesn't have to be "high-end", just reasonably good quality. For example, when buying paint go for a good brand like Dulux as opposed to your local DIY store's own brand. A brand like Dulux will last much longer and stand up to things like cleaning off scuffs; unlike cheap imitations which will invariably wash off with the scuff!
6)Another example is washing machines. Buy a cheap washing machine (let's face it, you can get them very cheap these days) and don't be surprised if you only get a year or two out of it before you're spending on (not so cheap) repairs. Spend a bit more on something like a Bosch and you can typically expect to get 10 years out of it – and probably with no repairs at all. The Bosch certainly works out cheaper in the long run, often far cheaper! It's also a better machine and more of a pleasure to use, and tenants appreciate these things. (And we all love not having to arrange a time to let engineers in to carry out repairs and wait in for them.)
7)Another thing to consider when initially kitting out your property is the decor, carpets, curtains et cetera. In general terms neutral colours work best since they appeal to the masses. And they're easy to coordinate with when your new tenant wants to "make it their home". Unless you're a bit of an expert at interior design, it's probably best to keep it neutral.
8)Be extra careful when buying leasehold property. Check the terms of the lease very carefully. And be even more careful about buying "new builds". Especially if they are brand new. I see so many problems with bad workmanship that landlords are left to deal with. I have clients who have spent months in frustration at trying to get the builders to put right problems.
9)Keep on top of the financial side of things. One idea is to have a totally separate bank account for your property dealings where payments in and out can be easily accounted for. Ideally have three months worth of rent in the account at all times to cover unexpected costs, repairs and voids.
10) Use a professional 'match maker'. Finding the right tenants for your property can be time consuming and stressful. By using an experienced letting agent to find and vet tenants you'll make your life a whole lot easier. You will also benefit from their expertise and advice.
So that's it. There's nothing wrong with being passionate about your property and looking after it and your tenants.
In fact if you do that you'll probably enjoy the experience even more. But remember it is a business at the end of the day.
Thanks for reading.
Mark
PS Happy Valentine's Day to my darling wife Dina.