Spring 2016 Update on the Lettings Market in Chiswick and West London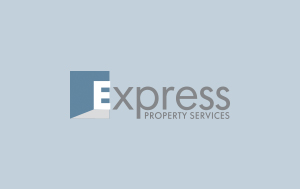 Earlier this month (March) I was asked by the estate agency's leading magazine, The Negotiator, to share my opinion and insights into the property market in Chiswick and West London.

It was humbling to be approached and my answers to their questions were based on 28 years of experience serving landlords and the local lettings market.

Here's a summary of it and some additional thoughts I've had since.
In the first three months of 2016 we've seen rents decrease around 10 per cent across the area. I see this as more of a price correction than a true drop.
With the Government seeming to have it in for landlords and the Buy to Let sector I am also expecting some landlords to sell off their properties and fewer 'small' property investors to enter the market.
The surcharges, levies and increase in regulations, such as the Right to Rent scheme, are putting some people off.
However, Chiswick remains a strong market as people find it an attractive place to let and live. There is also a high percentage of owner-occupier landlords in the area. By this I mean people who, often due to work contracts, find themselves working away from home for an extended period and who choose to rent their property out while they are away.
One of the questions The Negotiator asked me was where did I think the most up and coming areas locally are?
For me Brentford stands out. The landscape is changing in terms of the properties available there and the retail offerings.
But I would add a word of caution. New builds, and there are many going up around Brentford, can vary enormously in their quality of workmanship.
I've seen some horror stories of shoddy workmanship which ends up costing the landlord dearly further down the line.
My advice to people thinking of buying a new build for investment purposes would be, as with any other property, ultimately it always depends on the "deal". Everything has a price at which it becomes good value. But importantly, do your homework and check out the builder's reputation first.
Also with new builds, or any Leasehold property for that matter, I advise landlords to read carefully the lease and to check service charges so they know what ongoing costs are involved.
Finally a pet hate of mine is the room sizes in new builds. Some are generous, but some I find to be too small and this can be such a turn-off for tenants, meaning it's harder to let.
If you would like to receive an email copy of the full article please contact me at mfrancis@express-property.co.uk
Thanks for reading,
Mark
PS If you have any lettings related question please do not hesitate to get in touch. I'm here to help.