Taking extra care of your property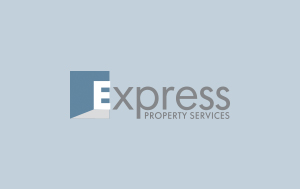 I like to think we give clients a level of flexibility other lettings agents can't or won't.

Perhaps the best example of this is our Vacant Property Caretaker Service.
It does what it says on the tin - a service which takes care of your property whenever it's vacant for an extended period of time no matter what the reason.
The idea came about a few years ago when we were approached by a couple who were emigrating to Australia.
They were putting their house up for sale but expected it to be on the market for a while (in the end it turned out to be 12 months so they were right).
My role was to regularly pop round to the house, ensure everything was ok, forward any mail that had slipped through the Royal Mail's redirection net (it happens) and make sure the property remained in a good condition while on the market.
We did little things that had a big positive impact. It was a cold winter and during the really freezing spells we visited and checked the heating was still working (on low) as to guard against frozen pipes.
Most home insurance policies require heating to be on constantly during the winter months when a property is left unoccupied; usually between 13°C and 15°C. This is to protect the plumbing installation, but of course also had the benefit of keeping the house feeling more cosy and welcoming when showing prospective purchasers around.
We also made sure the garden was maintained in their absence.
The partnership worked very well and the couple successfully sold their well maintained and problem free property without disturbing their new lives in the sun.
More recently we took on the care of a flat which was vacant while the owner worked a 6 month contract overseas. He didn't want to let the property but also didn't want it sitting vacant without someone looking out for it.
We provided a weekly service where we 'popped in' checked everything was ok and sent an email confirming that all was well.
Our Vacant Property Caretaker Service gives landlords and homeowners precious peace of mind. Not only is there an obvious maintenance aspect to it but also security.
As the vast majority of our lets are in and around Chiswick and west London I'll always pop round to a property we are taking care of if I'm in the area to ensure all is safe and secure.
This is over and above the weekly / monthly checks that come as part of the service.
Thanks for reading and if you'd like to learn more about the service please don't hesitate to contact me.
Mark