The Good News for Landlords about Right to Rent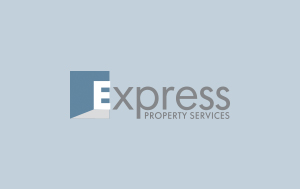 Monday not only heralded the start of a new month but also introduced the Government's Right to Rent scheme.
It's one of the biggest changes to happen to the landlord profession and lettings industry in recent memory.
From February 1st every landlord must check that every adult occupier aged 18 and over whom they wish to rent to has a legal right to be staying in the UK.
It's been described by many in the lettings industry as the Government passing over border control to landlords.
Heavy fines of up to £3000 (that's 'per person' who doesn't have the right to rent) can be given to anyone caught renting property to people who do not have a right to rent.
That's not all, under the Immigration Bill being reviewed by the House of Lords we could end up seeing criminal rather than civil proceedings against landlords – in addition to the fines.
In the worst case scenario this could mean prison sentences.
But amidst this extra layer of red tape bestowed upon landlords there is some good news.
If you let your property through a professional letting agent that rather heavy responsibility can be passed from your shoulders onto theirs – providing there is a written agreement in place.
I've spent a lot of time looking at the Right to Rent responsibilities and am fully up to speed with what needs to be done to ensure my clients are not at risk.
For me it's simply another layer of the already rigorous vetting process I have in place.
It's important for landlords to realise the significance of this scheme and not to ignore it.
For landlords currently managing their own properties it's also very important to understand that referencing companies are not able to carry out right to rent checks for you.
There is a page on the Government's website outlining in more detail what the changes cover and the new responsibilities of landlords:-
https://www.gov.uk/check-tenant-right-to-rent-documents
I would be delighted to speak with any landlords who have questions or concerns about this subject.
Thanks for reading,
Mark