The Tenant Fee Ban – Did the Government Really Have no Alternative?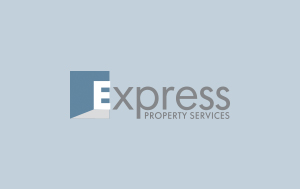 The ban on letting agents charging tenants' fees is something I've mulled over for a while now and I see the blanket ban that's been put forward as a mistake. You may say 'well he's a letting agent, he would say that.' But please let me explain why I think it's ultimately a bad thing for tenants and my belief that there is a much more sensible solution.
Back in 1988 when I started off as a letting agent we used to charge a flat £65 to tenants, regardless of how many people were moving in.
(That was a time when you could typically rent a 3-bed house in Hounslow for around £600 per month.)
The explosion of letting and estate agent offices in the UK in the early 1990s fuelled the fierce competition to win landlords' instructions.
More agents meant landlords could drive down commission and management fees, this in turn led to some agencies seeking to make up their shortfalls by charging tenants fees for pretty much all they could.
The mid 1990s to around 2005 also saw a big increase in the number of corporate agencies expanding. And with them they brought in some eye watering tenant fees which, in some cases, were absolute rip offs.

And in my opinion, it was that era of overcharging (much of which remains today) that caused the Government to bow to political pressure and issue their proposal for a total ban on letting fees.
I agree that something had to be done to stop unscrupulous agents overcharging. But I feel that the Government should have looked at capping the amount of fees which could be charged.
This is because I feel the loss in fees for some agents (which inevitably is going to result in some increased fees for some landlords) combined with the pressure on landlords from tax rises and regulation changes could see rent increases passed onto tenants.
This would be the absolute opposite of what the Government is trying to achieve.
A fair fixed fee would cover admin, referencing and contract work. It could be designed to be totally transparent so the tenants (and landlords) know exactly what they are paying for.
Thanks for reading,
Mark