The Truth about Legionella, Lettings and Landlords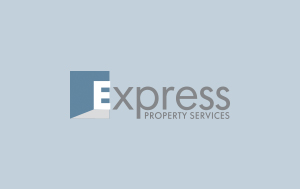 Legionella is a fairly hot topic in the lettings industry at the moment and a subject many landlords will be anxiously Googling for more information about.

But what is it? Well Legionella is the bacteria which causes the potentially lethal Legionnaires' disease. In a home environment, it can potentially flourish in domestic water systems.
A burgeoning market has grown up around the 'need' for landlords to have their properties undergo a Legionella Assessment by an 'expert'.
There is a lot of scaremongering in the industry, usually by providers of Legionella Assessment and Testing services, but occasionally even from letting agents.
I've seen quotes for a standard Landlords' Legionella Risk Assessment range from £70 up to £180 (plus VAT).
The scaremongering is such that it had me doubting my own views of the situation. I believed the issue for private landlords wasn't anywhere near as dire as some companies are stating but I was starting to reconsider.
But any self doubt was removed when I read a highly informative blog (link below) from one of the industry's leading lawyers, David Smith.
https://anthonygold.co.uk/latest/blog/detailed-legionella-assessments-in-domestic-premises--do-you-really-have-to
I've done a fair amount of research on this and this article by David is the best I've come across.
It outlines in simple terms that the risk factors are not as great as some would have you believe.
The blog quotes from the Health and Safety Executive's website and for me clarifies the situation and a landlord's obligations very well.
What I've done for my own clients is to arrange for a reasonably priced (£70 plus VAT) Legionella Assessment to be carried out with a reputable company (and I have not added on any mark-up).
This is done so that both my clients and I have peace of mind. (The law does require that an Assessment takes place, by a 'competent' person.)
I think in this situation it's better to be prepared than to be panicking.
If you have any lettings related questions you need an honest and experienced answer to please do not hesitate to contact me.
Thanks for reading,
Mark