Why it pays to choose a Licensed Letting Agent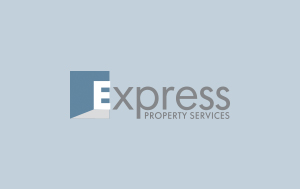 I'm proud to be a member of several organisations which represent the property lettings and management industry.

I'm a member of the Association of Residential Lettings Agents (ARLA), The London Rental Standard and The Property Ombudsman.

Quite shockingly in my opinion there is currently no mandatory regulation of letting and property management agents in the UK.
For me it's a great way to keep up with changes to rules and regulations affecting the industry.
It's also a great way to access training and development courses to enhance my skills.
But more importantly it has big benefits for my clients and here's why I believe you should always choose a licenced agent.
For example ARLA, of which I've been a member of since the early 1990s, has a strict code of practice which its licenced agents must follow.
ARLA also offers a Client Money Protection Scheme meaning your money is protected. This provides peace of mind for tenants and landlords.
I'm a big believer that this should be compulsory for all agents but it's not. It's something that the Government should look at immediately rather than lumber even more rules and regulations on landlords' shoulders.
ARLA provides a Legal Helpline for expert legal advice if needed. Whenever I've had to call on this service in the past it's really helped my clients and ensured everyone is treated fairly and legally.
Being licenced by ARLA means my clients know that I comply with its professional standards.
This also applies to the other organisations I'm a member of.
In addition to ARLA my membership of The Property Ombudsman scheme means my clients have a redress scheme available in the event of any unresolved complaints.
I'm immensely proud that in 28 years in the property lettings and management business I've had none yet.
I put this record down to communicating with landlords and tenants clearly, honestly and regularly. As well as having solid vetting procedures in place as mentioned in this blog.
In a nutshell I think that by dealing with a licenced letting agent you can be pretty confident that they take the business of managing your property seriously and will work to a professional, principled and honest agenda.
I know we certainly do.
Thanks for reading.
Mark