Why short term gain can lead to long term pain for landlords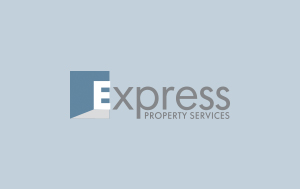 I read an article last week which featured a letting agency encouraging its London landlords to avoid rent increases and instead focus on keeping tenants over the long term.
Apparently this is down to an over-supply of property to let and political and financial uncertainty looking forward to stretch into the future.
It's something I've been saying for years, decades even.
When a landlord takes a short term view to their property investment it can often spell trouble.
Without getting too deep a lot depends on your letting agent's philosophy to the property business.
Some agents especially in the past (the quite recent past) said things like: 'The rental market is so strong at the moment; we can get you even more rent. So come on let's squeeze those tenants for every penny."
So it looks like the times they are a changing.
But for me it's very much business as usual – keeping the approach of finding and keeping good tenants for the landlords I work with.
If you hike up a person's rent whenever possible it may mean more money in the short run but can be more costly in the long run.
My advice to my clients and indeed anyone thinking of investing in rental property is this.
Getting higher monthly rents isn't as important in the mid to long term as finding and looking after good quality tenants who are a paying a fair rate.
In my nigh on 30 years experience as a letting agent here are just some of the benefits a good quality tenant brings:
Fewer void periods
Fewer unnecessary repair or maintenance call outs meaning a reduction in the property's running costs
Good tenants appreciate they are being treated fairly and respectfully and they look after the property accordingly
Not to be underestimated is that when having a good tenant in your property you reduce your stress levels
Going for the biggest monthly rent charge is, and always has been in my opinion, a mistake.
Taking the time to find, vet and keep good quality tenants is the best way forward.
If you have any property related questions whatsoever please don't hesitate to get in touch with me on 020 8994 5000 or by emailing me at: Mfrancis@express-property.co.uk
Thanks for reading,
Mark