Why we don't use To Let boards to promote our properties for rent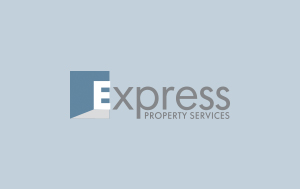 For many estate agents getting to put a To Let or For Sale board outside a property is just as good as winning an instruction to market it.
The thought in many parts of the industry is the more boards you have on the streets the more business you'll end up getting.
I've heard about some agents offering discount to vendors and landlords if they allow a board to be put up.
I've also heard from landlords who had boards put up on their properties without their consent.
I've never been keen on them and increasingly nor is the public, and perhaps more ominously for agents who go bonkers for boards, local authorities.
Several local councils have banned them and introduced fines. Just this week Durham Council began a consultation to look at whether stricter rules were required to govern To Let boards.
Quite frankly they add clutter to an area, don't look very nice and annoy people who have to look at them day in, day out.
We don't use them.
The reasons we never use them at Express Property Services is simple.
We are about what's best for our landlords not what is best for us. Having boards splattered across Chiswick and beyond would raise our profile.
But many of our landlords have said they don't like them outside their properties.
Many landlords prefer a more discreet approach to marketing their properties. And tenants find properties almost 100 per cent via the internet nowadays.
There's no strong argument for boards benefitting the client so I fully support the local authorities who want to ban them.
They are predominantly about promoting the agency's brand and do very little, if anything at all, to help rent the property.
If you have any property related questions whatsoever please don't hesitate to get in touch with me on 020 8994 5000 or by emailing me at: Mfrancis@express-property.co.uk
Thanks for reading,
Mark