EPC changes will hit unprepared landlords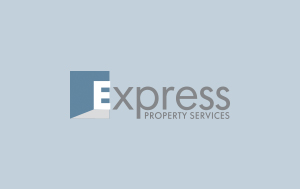 Everyone knows the saying 'how time flies'. And when it comes to the changes to EPC ratings of rented property – time is really flying with the deadline of April 2018 getting closer and closer.
I've been advising clients on the changes for more than 18 months now. Many have listened, some have acted but all are aware through my blogs, telephone calls to them and other correspondence.
To prove things are speeding merrily forward the Department for Business, Energy and Industrial Strategy has released guidance to landlords of privately rented non domestic properties recently.
The guidance is on complying with the 2018 'minimum level of energy efficiency' standard – here's a link to a blog I wrote on the subject back in December:
/blog/landlords-will-your-property-meet-new-energy-standards-by-2018
The Energy Efficiency Regulations 2015 state that, from April 2018, private non-domestic (and domestic) landlords must make sure properties they rent in England and Wales are at least an EPC rating of E before they can grant a tenancy agreement to new or existing tenants.
The document gives advice and guidance on the steps a landlord should take to know whether their property is covered by the regulations. And importantly the steps they should take to ensure their property complies with the new legislation.
It also shares advice on how a landlord can identify appropriate energy efficiency improvements for their property.
A handy part of the document shares just how a landlord can calculate whether particular improvements would be cost effective to install – this is particularly useful for landlords considering a certain type of property to invest in.
The document also covers how the law will be enforced, the penalties for non compliance and the level of fines the enforcing authorities can dish out.
Separate guidance for domestic private landlords will be published by the Government over the next few months.
So if you are a domestic private landlord who wants to have a talk about the changes before the document is released please feel free to contact me.
Thanks for reading, Mark

PS: Here's a link to the document in full.
https://www.gov.uk/government/uploads/system/uploads/attachment_data/file/593422/Non-Dom_Private_Rented_Property_Minimum_Standard_-_Landlord_Guidance__2_.pdf